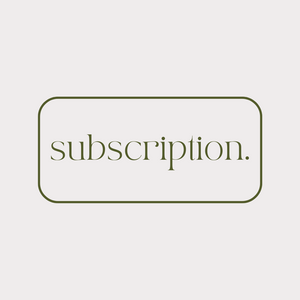 Treat yourself or someone else with a bloomjar subscription ~ save $45.
That's one bloomjar free!
You will receive 6 fresh bloomjars delivered weekly, fortnightly or monthly. Each delivery will include a bouquet of fresh blooms in a hand painted mason jar, carry box and gift tag delivered on the Gold Coast. 
Simply select your frequency and first delivery date and sit back and await your fresh blooms. 
(all subsequent bloomjars will be delivered weekly or fortnightly on a Tuesday or the first Tuesday of the month for monthly subscribers.
Afterpay available.